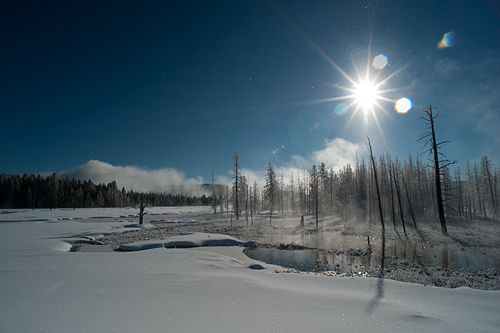 We arrived in West Yellowstone, Montana yesterday to prepare for our four sessions of the Yellowstone Winter Photography Safari.
We have been watching the weather for weeks – and indeed the snowpack is great and the temperatures are perfect (at least for photography).  And, it has started snowing this afternoon – with more in the forecast on and off this week!
Many in our group are (as we write) being loaded into the shuttle in Bozeman.  Others are driving and on their way here.  Tonight we gather for pizza and orientation.
Tomorrow we head into Yellowstone to kick off the 2013 season!
Stay tuned – we'll post a few images as the weeks go on!